August Only Special
[maxbutton id="11″ ]
What Breast Implant Size is Right For Me?
Choosing the perfect breast implant size is a vital part of the breast augmentation process. As you can imagine there are lots of different opinions from various surgeons about how to choose the proper size. I answer a lot of questions on the Realself.com platform and a very large number of them in the breast augmentation section deal with choosing the correct breast implant size.
There is no one correct method how to choose the "right" breast implant size for you. Most plastic surgeons still ask the patient to "try on" various size implants by placing them in their bras or on their chests. Of course, this gives you some idea. However, implants can look quite different when they are placed inside of you, under the muscle, rather than just laid upon your chest. 
Many surgeons also make a huge deal about taking measurements. Of course, this is relevant. However, in most cases, many different size implants will fit the chest wall. So it comes down to personal preference. How large or small an implant do you the patient want? It is important to realize that the diameter and projection of the implant change to only a small amount with each size and profile.
There are also computer simulated programs. However, at present, I am wary of such programs since it is too exacting. Just because I can show you something on a screen, does not mean you will look exactly like the image. Although you will sign a release stating that you do not expect identical results, your mind will remember the images very well. This will affect your expectations.
My Recommended Method
So what do I recommend? I have found something I think is the best method. I ask my patients to go to a site such as Implantinfo.com or any other site that shows before and after photos taken topless from the front and side and states the height and weight of the patient and also the implant size that was used. It makes no difference if it was saline or silicone since the key is what size implant was used. 
If the woman in the photo has a very similar height, weight, breast size, and shape as you do, then when I place the identical size breast implants, you will certainly get the same result. This works every time. I will have you send me all the details so that we can put this directly in your chart.
This allows you to see how this size will look in you without having to guess. Of course, I will always offer my thoughts if you select a size that I feel is way too big or way too small for your frame. But almost always, my patients choose a size that is reasonable and would be a good fit and is a reflection of their personal taste and preference.
Please let me know if you have any questions about breast implant size by emailing to me at info@bermancosmeticsurgery.com. Alternately you can ask your question in the comments below the blog.
This month only, Berman Cosmetic Surgery is offering $500 off the normal surgical fee for breast augmentation. Contact us to learn more!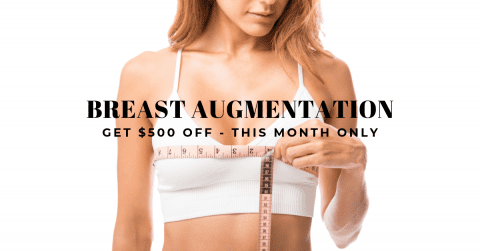 Click To Get $500 Off Your Breast Augmentation
[maxbutton id="11″ ]